Tuesday 7PM | Pastor Dustin and Sara's residence
Encounter

meets every Tuesday night, at Pastor Dustin and Sara's humble abode at 7pm. We start with food and fellowship from 7-7:30pm then a Bible study and prayer till 8:30. This group is geared for young adults, however we always make special exceptions. Come, enjoy some fellowship and a cozy, interactive Bible study.
For directions and more info, please grab a flyer in the entry way at church.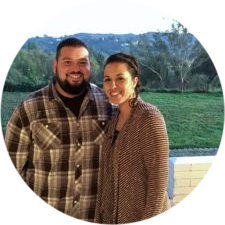 Pastor Dustin and Sara Paraspolo
Dustin and Sara have been teaching this group since 2016 and believe God is doing something special in the young adults family!
They truly enjoy feeding this group physically and spiritually!